A crown of lies. A devilish betrothal. And an heiress trapped in the dark webs of Fallen Angels.
When Tayurah ended her Emberziene Trial with mercy, she was forced to pay the consequence with brutal violence.
Now her days are spent under strict supervision with a Seraphim who terrorizes her, making it clear she's unwanted in the emerald castle.
Tayurah still thinks she can regain her favor in the castle and have a chance to rule as High Lady. Until the curse of her shadows arise along with the impossible… Flames magic.
When the power of fire rises in Tayurah, she's forced into a betrothal with Clayzon, a feared general of the Fallen angels.
Facing an eternal bond and surrounded by the Fallen with no way of escape, Tayurah has to decide:
Will she break? Or will she burn?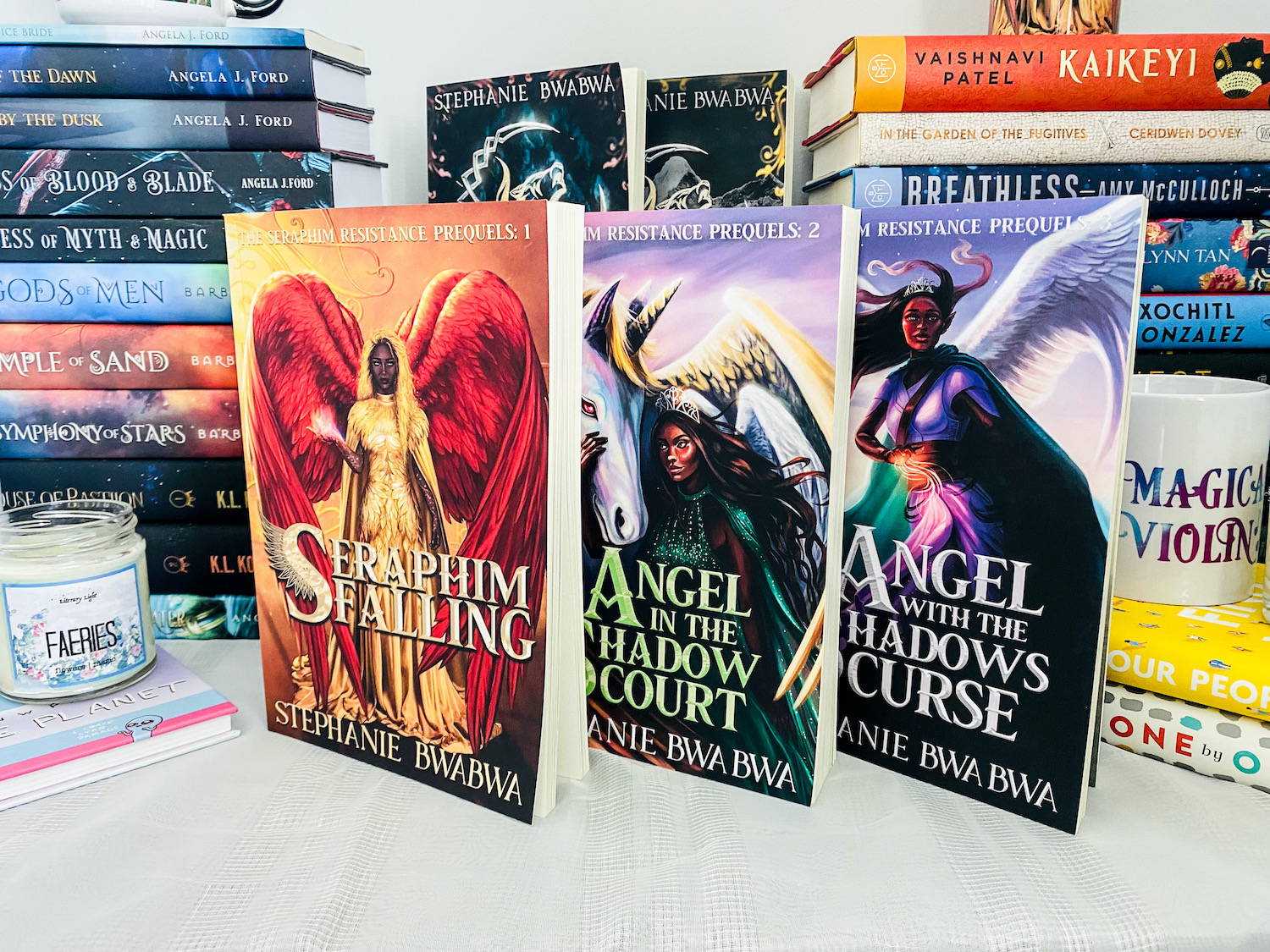 The Seraphim Resistance Prequels
A powerful warrior preparing to take her place as a high ranking Saerel angel will experience a brutal massacre leaving her powerless, without memory, and as a pawn in the hands of the Fallen angels. Meet Titaia in this heart-pounding, thrilling, yet magical adventure prequel series.

You've finished your first story in the Elledelle universe. Now what?
You're panicking. You've reached the end of the book. You're filled with a range of emotions and need someone to talk to about it NOW. The cliffhangers have you in your feelings. The chaos has you shook. And you knew the Fallen would give what they needed to give, but for real?! Did it have to be that deep?!
You really need somewhere to collectively break down while working up the nerve to be stressed out by the next book.